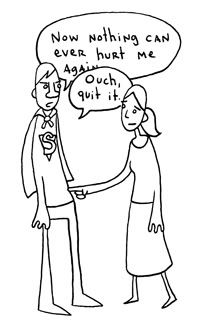 Clutch is one of my favorite comics ever. The man behind Clutch owns
Tugboat Press
and puts out really beautiful books. The last few years the zines and books have been less Clutch's and more other peoples. They are all great, but I miss a good
Clutch comic.

This is a drawing from his drawing a day
journal
. I love what he comes up with. The theme for this one is Steel.
Tugboat Press will most likely be at The
Portland Zine Symposium
on July 23rd -25th, as will I.
Hope to see you cats there.